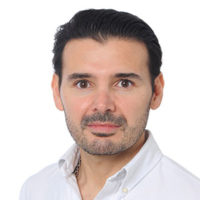 Dr Bortagaray obtained his Medical Degree in Argentina at University of Buenos Aires in 2002. He underwent General surgery training and then Paediatric Surgery training in Argentina finishing in 2010. Towards the end of his training, Juan completed a fellowship in Paediatric Minimally Invasive Surgery at the Rocky Mountain Hospital for Children in Denver, Colorado.
Following qualification as a Paediatric Surgeon, Juan subspecialised in Paediatric Urology at Garrahan Children's Hospital in Buenos Aires – the most prestigious tertiary Paediatric Centre in the country receiving complex patients from Argentina and neighbouring countries. After finishing his Paediatric Urology Fellowship in 2012, Juan was appointed as a Consultant Urologist at the same institution where he had a leading role in developing minimally invasive Urology service.
Juan moved to Australia in 2014 and worked at Monash Children's Hospital for 5 years until joining Royal Children's Hospital in 2019. He is a fully credentialed Paediatric Urologist. He has a special interest in minimally invasive surgery, hypospadias surgery and urologic reconstructive surgery.
All practitioners at Paediatric Urology Victoria are independent practitioners and not employees of the Practice.