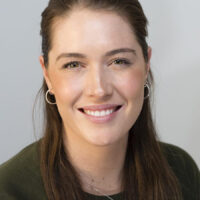 Sarah is a Physiotherapist specialising in pelvic health with a specific interest in paediatric continence. She graduated with a Masters degree in Physiotherapy and Bachelor of Exercise Science from Griffith University and has since completed a Graduate Certificate in Pelvic Floor Physiotherapy at University of Melbourne. Sarah has worked in the areas of musculoskeletal, sports, pelvic health and paediatrics and continues to complete her Masters Degree in Pelvic Health Physiotherapy. She is passionate about providing collaborative care with paediatric patients and their families, to help support their continence journey.
Sarah also works at Inner Strength Physiotherapy in Geelong  (https://innerstrength.com.au/) where she assists both adult and paediatric clients to optimise their pelvic health.
All practitioners at Paediatric Urology Victoria are independent practitioners and not employees of the Practice.