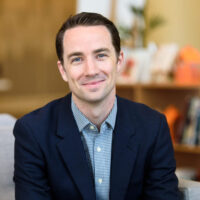 Dr Tom Forbes specialises in the medical treatment of kidney disease in children.
He completed his Medical Degree at Monash University in Melbourne in 2005 and subsequently trained in paediatrics at the Royal Children's Hospital, Melbourne. He trained in the United Kingdom for three years (Cambridge, Birmingham and Nottingham) returning to the Royal Children's Hospital in 2013 to complete his training with the Royal Australasian College of Physicians in Paediatric Nephrology. Dr Forbes has worked as a Consultant in the Department of Nephrology at the Royal Children's Hospital since 2016.
RESEARCH INTERESTS
Dr Forbes completed his PhD with the University of Melbourne in 2020 supervised by Prof Melissa Little and A/Prof Cathy Quinlan. He holds a Clinician Scientist Fellowship at the Murdoch Children's Research Institute and multiple research grants from the NHMRC. His research aims to discover new therapies for genetic kidney diseases using human stem-cell-derived kidney organoids. He is also a member of the KidGen National Renal Genetic Consortium, optimising diagnostic rates from genetic testing in patients with kidney disease. He has served as an Editorial Fellow for the Journal of the American Society of Nephrology and is a member of the International Neonatal Kidney Collaborative Education Committee. He is a member of the International Paediatric Nephrology Association (IPNA) and the Australian and New Zealand Paediatric Nephrology Association (ANZPNA) and regularly attends and presents at national and international paediatric nephrology conferences.
Dr Forbes is not currently accepting new referrals.
All practitioners at Paediatric Urology Victoria are independent practitioners and not employees of the Practice.